Five tips for travelling to Morocco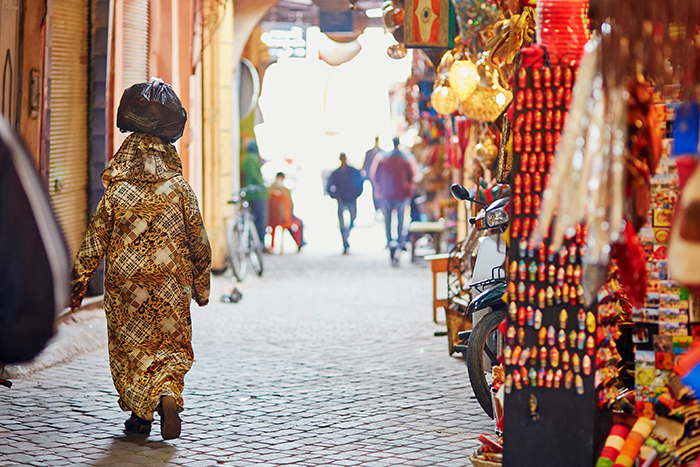 Tip 1
You'll need Moroccan Dirham as a currency in Morocco. With that in mind, Euros are also often accepted as payments if you don't have any Dirham on hand. However, I recommend that you purchase some Dirhams in the city or airport itself as it is cheaper to pay for goods and services in Dirham.
Tip 2
If you're planning to do the desert excursions or any of the tours, it is advisable to book from the hotel you're staying in because it is more likely to be cheaper than booking through the website.
Tip 3
Be prepared to haggle with the stores around the marketplace. Most of the prices in Morocco are not set in stone and keep in mind that the prices offered to you are raised significantly higher than the amount they are willing to accept. Similarly, if you're planning to go on an excursion with a group of people, you can always ask for a lower price for a group discount.
Tip 4
A little bit of a general tip, make sure you have your visa done before going if you hold a passport that requires a visa to enter Morocco. The country is in a different continent altogether and it's easy to forget about the privilege of moving freely around Europe. The waiting period can be up to 3 weeks so plan ahead!
Tip 5
Just like most cities that have plenty of tourists, you are likely to be approached by many people wanting to get money off of you. Be wary of strangers offering free tours or directions while you're walking around the markets and medinas. If you go with them, you may lost completely or be pressed to spend money. More often than not, they will ask for a tip afterwards.
Now that you have mt top 5 tips for travelling to Morocco, why not take a look at my vlog to see what we got up to:
VLOG: Trip to Morocco by Jae from Northumbria University on Vimeo.