'tis the season to be jolly… well didn't that creep up quickly! December is here, and the snow has even started to pepper the pavements of Newcastle. As the temperatures drop, the festive season is upon – which in university terms means the first semester is nearly complete.
That is not to say the hard work is over, as plenty of you will have different assignments and revision taking place in preparation for the assessment period in January. As a seasoned fourth year, I thought I'd let you in on a few secrets on how to make the most of your Christmas break.
How to save money at Christmas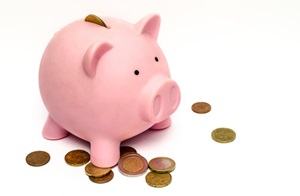 By the time you hit the end of your first semester the chances are your student loan will be running pretty low. Christmas at home (albeit the cost of buying presents) can become a relatively cheap few weeks. It is the perfect time to have your best-loved meals at your fingertips and a fridge full of everything you like. You'll more than likely be knuckling down and adding the final touches for those assignments or revising for January exams, as much as Christmas is a fantastic time to socialise - a few days spent studying will make the world of difference to your bank balance.
Making the most of time with family/friends
Christmas is the time of the year where you get to catch up with loved ones and friends who you might not have seen as often now you've come to the university. This extended period at home is the best time to spend time with the ones who mean the most. Make sure to plan activities and days out for example in my first year, I travelled to London to see the Christmas markets and made a trip to winter wonderland in Hyde Park.
Handing Jan deadline work in before Christmas (if possible)
You might have noticed I've mentioned assignments a few times already… sadly, as much as the Christmas break is fun, my advice is to make sure you have as much work done as you can before you head home for Christmas!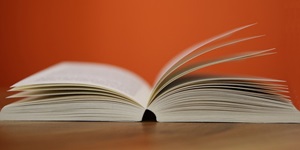 Having to think about assignments and deadlines over the Christmas period isn't that fun, so ease the pressure on yourself and try to get the majority done in the first weeks of December – this means you can spend less time worrying about deadlines and more time enjoying the Christmas break!
Christmas shopping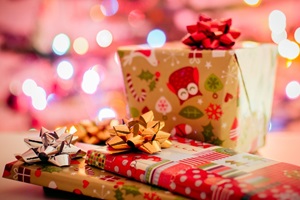 My advice, similar to completing assignments is getting this done early! To save the manic Christmas shopping, I've become accustomed to buying presents online. My best advice for this, especially if you are having to travel a long distance home via bus or train – get these presents delivered to your home address, it will save you the hassle of transporting these across the country making your life that little easier!
Planning for the second semester
As final year student, another piece of advice I have to give is to prepare for your second semester. Look up what you have in store regarding your new modules and brush up on any skills you think you'll need to know. This will help you go into your first seminars and put you in good stead for the rest of the semester!
Finally, relax…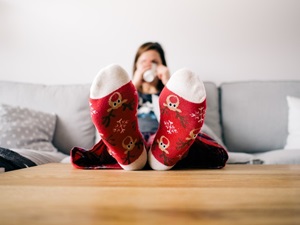 With all this being said, Christmas is the time of the year to relax and spend time with the ones you love. So make the most of it and put your feet up and indulge in lots of chocolate and a big Christmas dinner!
Thanks for reading another one of my blogs, have an amazing Christmas and be sure to look out for more articles in January!