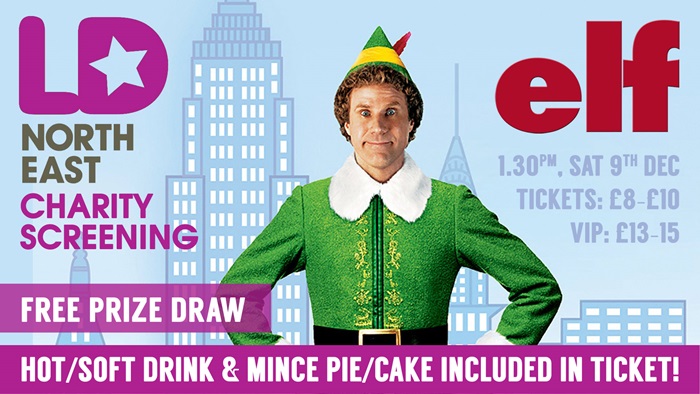 With so much festive fun happening all over the city this year, we decided to share some of the events we're most excited for. This is the first in this years' series, and is the perfect way to super-charge your festive spirit, and lend a helping hand to a local charity in the process!
Pop along to the Blackfriars Ouseburn pop-up cinema for an extra-festive screening of the ultimate Christmas movie, ELF (which made it to number 4 in our Top 10 Christmas Movies post from the Hub Archives!! The screening is on Saturday 9th December, and doors will be open 1:30pm.
The Blackfriars Ouseburn Cinema is a not-for-profit, pop-up cinema with regular screenings at Blackfriars @ The Ouseburn; a Community Centre run by the St Vincent de Paul Society, just outside Newcastle City Centre.
Standard tickets include refreshments on arrival, as well as entry in to a free prize draw. There will also be a craft stall selling Christmas cards and decorations made by LD:NorthEast's very own craft and knitting groups!
As a small charity, LD:NorthEast benefits hugely from any fundraising opportunities. All profits from this event will go directly to the charity; helping them to continue to support vulnerable people in the local community through their personalised support activities and various projects.
Standard tickets £8 - £10, seat only £5 - £7.