As the hot weather rumbles on you may find yourself looking for exciting new activities to fill these unexpectedly sunny summer days. Luckily there is plenty of cool events in-store for you if you are spending time in town this July. The Great Exhibition of the North may still take place on both sides of the Tyne, but there are plenty of other events kicking off in the coming weeks too.
We've laid out a few plans you may want to add to your summer itinerary.
HWKRMRKT at By The River Brew Co.
If you find yourself in the city centre and in need of a quick bite, you couldn't go far wrong with a visit to the Quayside's quirky new shipping container community. By The River Brew Co. lies nestled under the Gateshead side of the Tyne Bridge, neighbouring The Baltic Art Gallery and in the wake of the Sage. As Wylam Brewery's newest venture, visitors can expect the same quality craft beers and ales from Wylam's onsite Brewery & Tap. But it's safe to say the container village is a master of all trades as it's also home to a cocktail bar, a custom build bike shop, coffee shop and an open fire restaurant.
And since last week's opening of the HWKRMRKT you can accompany your pint with your choice of delicious street foods. The HWKRMRKT offers plenty of food options thanks to their impressive list of local street food vendors including Oktopus, Dabbawal, Lola Jeans and Scream for Pizza as well as a rotation of special guest traders too. If you do want to sample some of HWKRMRKT's onsite cuisine make sure to pop down over the weekend. Opening hours are 7:00pm till midnight on Fridays, 12pm till midnight on Saturdays and 12pm-8pm on Sundays.
The Hits of Beyonce and Destiny's Child at Wylam Brewery: 13th-14th July
Fancy some Beyonce with your beer? Just head down to Wylam Brewery this July for a night filled with hits from Destiny's Child and Beyonce all performed by a 13 piece live band and amazing female vocalists. This isn't the first time Wylam have paid tribute to Kelly, Michelle and Bey either. This event is back by popular demand after three sell-out shows last winter. If you do want to attend, you better act fast as Friday night has already sold out. Grab your tickets for Saturday night here.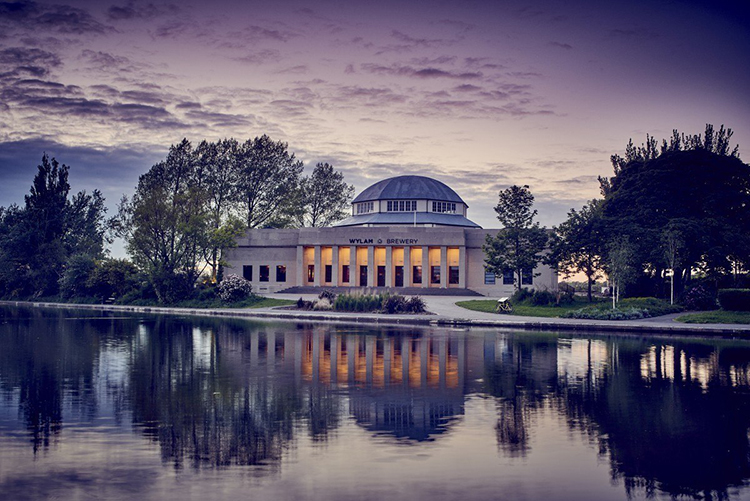 Jesterval 2018: 16th -29th July
Want to enjoy quality comedy on a budget? You're in luck, as the 16th of July marks the start of Jesterval, a two-week comedy festival showcased in the Live Theatre. For only a fiver entry you can enjoy comedy from countless rising stars. There will also be acts from some familiar faces including Dave Johns of I Daniel Blake, and Phil Nichol of West End Musical Everybody's Talking about Jamie.
Pride Newcastle 2018: 20th-22nd July
Pride Month may have been and gone, but the weekend of the 20th of July Newcastle will be celebrating its own amazing LGBT+ folk as part of Northern Pride's three-day festival. This year's event is set to be even more amazing than ever before with music from X Factor winner Alexandra Burke, S Club and Gareth Gates. While last year's event at Exhibition Park was awash with heavy rain, this year's festival has a new home at Nun's Moor park and a sparkling new tent so party-goers can enjoy the festivities come rain or shine.
Screen on the Green: 23rd July – 2nd September
This summer Old Eldon Square will see the return of NE1's ever-popular open-air cinema, Screen on the Green. From the 23rd of July, you can kick back and relax and enjoy a free film outdoors in the summer air. Screen on the Green will be showcasing 84 films from hot new releases, Oscar winners, to dazzling Hollywood classics. This year's screenings include a singalong version of mega-hit musical Beauty and the Beast, the timeless Breakfast at Tiffany's, and recent smash hit Wrinkle in Time.
Something you are looking forward to this July? Let us know via Instagram, Twitter or Facebook!