Northumbria University | Open Day Timeline
What better way to get a taste of university life than attending the Northumbria University Open Day. It's something that I personally done before applying, it really is a great indication wherever Northumbria is for you (I'm sure it will be).
It's around this time that the excitement begins to build and your UCAS applications are coming together, it is best advised to check out your future university by attending one of the open days available.
I recently attended the Northumbria October open day to sample life once again as a prospective student and find out exactly what you'll expect on the day.
09:00 Registration
As you make your way to the city campus, you'll need to head to registration situated in the foyer of Sport Central, where one of the team to confirm your attendance. You'll find a whole host of open day staff on hand to help advise you ton how to begin your day right!
09:10 – 10:30
The first stop on your open day agenda is heading to the city campus central exhibition - which is jam-packed with everything you will need to know to get your day started with information on all aspects of university life.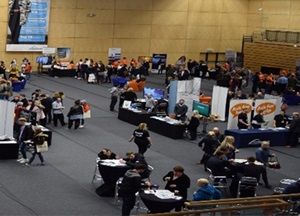 You'll be able to find your campus tours led by one of the open day team or find out about a variety of courses equipped with current students and staff to answer any questions have. You can even try out a virtual tour of the campus!
10:30 – 11:30
Once you've familiarised yourself with some of the many informational stalls at the exhibition, I'd recommend heading along to some of the general sessions - perfect to answer any of your questions! You can pop along to the finance session where you can find out exactly how much the course you are hoping to be on will cost and what entitlements you may have for funding – this talk is extremely helpful and great if you're with your parents!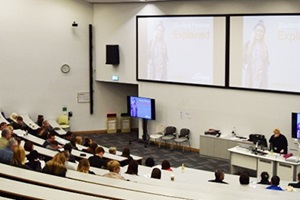 11:30 – 12:00
Next up on the agenda is to head over to the newly developed Northumbria Library for a self-guided library tour. The new Student Central zone has brought together all student-facing services, such as careers, welfare and international support to one area in the heart of the campus! This is great chance to see where you will complete much of your assignments, don't worry you'll get used to them!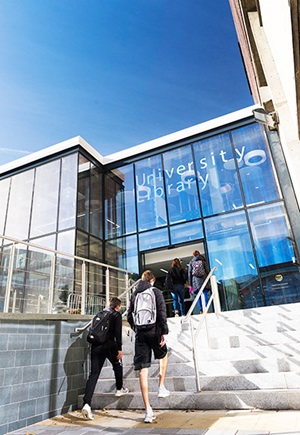 12:00 – 13:00
It's strongly recommended you take a look at some of the excellent student accommodations Northumbria has to offer. The open day is a perfect chance to visit these halls with an open house rule, so you can get yourself to plenty within a short time period. Head over to Camden Court followed by Glenamara House and along to New Bridge Street all within a short distance of each other to get a feel for different styles and sized accommodation.
To finish off my Open Day experience, I spent the last few hours familiarising myself with Business & International Management (My chosen course!). I consulted the Open Day handbook which I'd picked up from registration and found out the times of my course session. This session gave me the chance to meet staff and current students, as well as ask the questions I'd thought about throughout the day.