For many creative students, photography plays a large part of their degree. Whether the photographs form an entire piece of coursework or the photographs are taken to showcase another piece of work, you'll find yourself armed with a camera more than you might think.
I joined the Fashion Communication course with absolutely no photography experience and have gone on to work on over five major fashion shoots. If I can do it, anybody can! So what's a day on set really like and what should you know before you grab that camera?
As a third year student, my most recent shoot was for my final project, making it my biggest and most important one to date. For a short fashion film using two models, there was a surprisingly large amount of preparation to do! Work started weeks in advance when I sent out an online casting for two models, which I quickly secured, leaving me time to style the shoot and order props. Aside from a few hiccups and a change of models along the way, the shoot day came around quickly and painlessly and I was excited to get started.
I had arranged for my models to arrive an hour before the shoot time to allow for a simple make-up look to be applied and clothing to be matched to each girl. I was on a tight deadline and missed this step out, but I would definitely recommend meeting with models before a shoot to get a better idea of their physical features and to fit the clothing. We almost had a problem when a model was too tall for a specific garment, so it was a relief that I had extra garments prepared!
When both models were ready to go, we packed up the equipment and headed over to the location, which was Heaton Park in Newcastle upon Tyne. With this location being exposed to the public, it was necessary to spend some time before the shoot finding some quieter spots that looked great, benefitted from good lighting and were safe. The temperature was sky high and the shoot would last three hours, so I had plenty of water bottles on hand to keep everybody hydrated. As the film was to promote a bohemian fashion brand, we set to work dressing the location with blankets, cushions and flowers for a casual, relaxed vibe.
It was now time to shoot! The key to getting the most out of a shoot is to really make the models feel at ease. No matter who is working for you, you are almost guaranteed to have something in common so it is a good idea to strike up some conversation, have a laugh and shoot with a clear idea of what you want from your models to make everybody's life easier. We started off with some simple, natural poses to allow everybody to get used to each other, before working our way up to more adventurous poses filled with personality.
To achieve excellent shots, I try to get as involved as possible, shooting from different heights, mixing wide angle shots with highly zoomed shots and shooting from all directions. My motto is 'the more photographs, the better!' This way you always have plenty of options to choose from during the editing process. It's also important to listen to any ideas that your models come up with – some of my best shots have been dreamt up by my models and I find that collaborative shoots are generally better.
Before I knew it, my final shoot was a wrap and I had managed to fill three cards full of stunning photographs and videos. We had somehow travelled around half of the huge park in some beautiful locations and I knew that I was confident that I would be able to pull together a brilliant fashion film.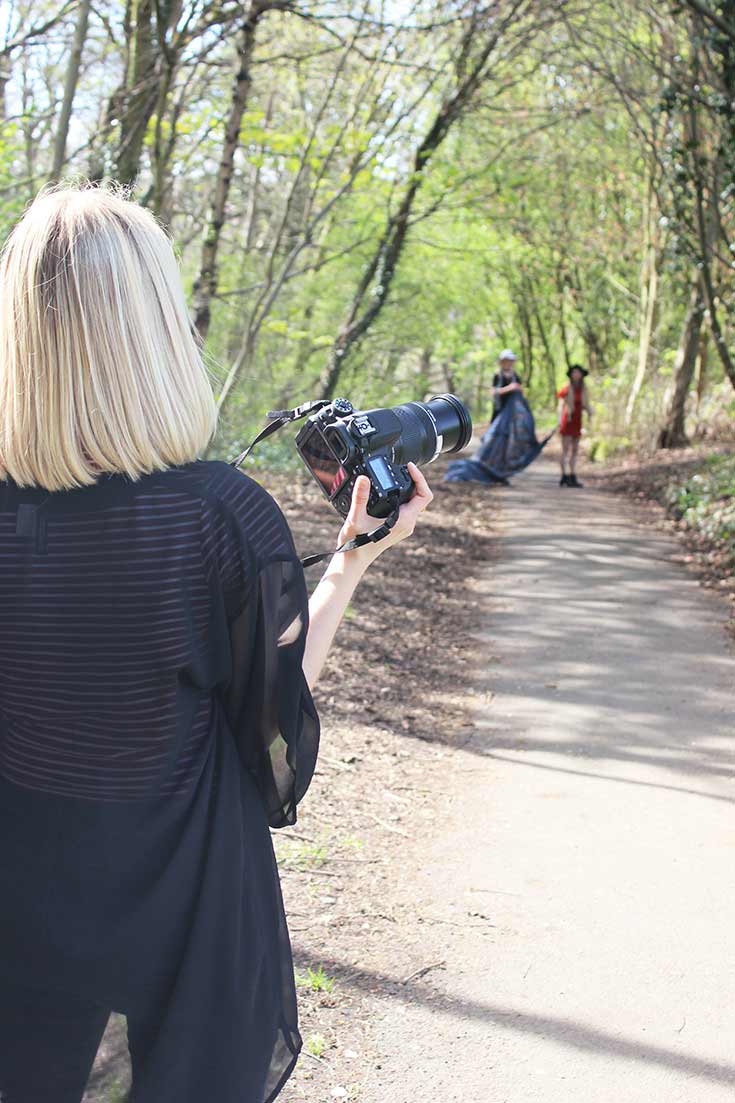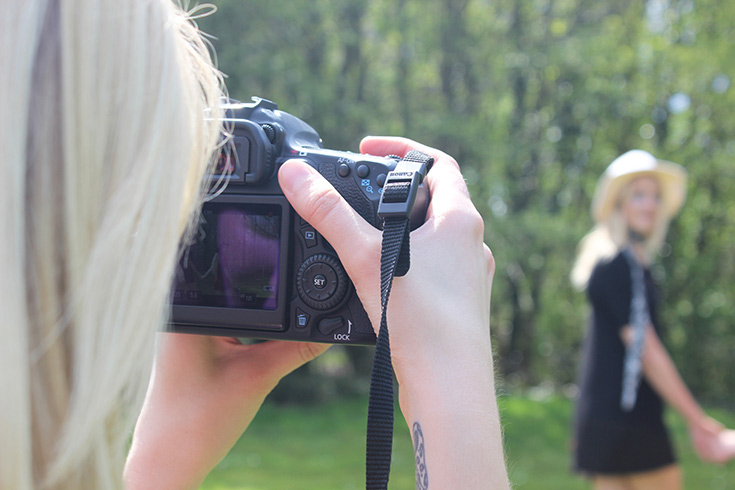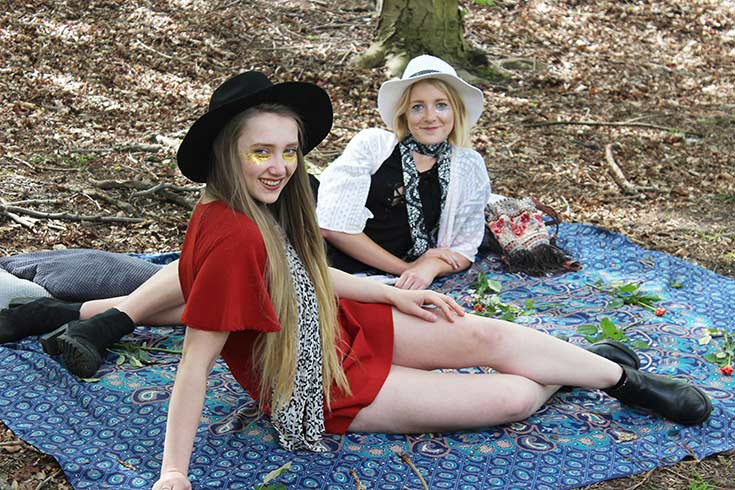 Sound like something you'll be doing for your degree? I've pulled together three top tips for students starting out on their photography journey. Good luck!
3 Top Tips For Student Photographers
Don't feel pressured to book expensive agency models. There are plenty of online groups of amateur models looking to build their portfolios who are willing to work for free in return for photographs. The key is to include the phrase "TF" in your casting, which stands for 'Time For' and communicates this agreement.
Build up a professional kit without spending a penny by making use of Northumbria's Technical Resources Centre which stocks a huge range of professional photography equipment available for students to hire, including fully equipped photography studios. Almost everything can be booked easily online with a valid risk assessment.
Always have a back up plan. Whether it's a second location after your first location is rained out, a reserve list of models to step in when your original models inevitably cancel or spare equipment in case yours happens to malfunction, some form of back-up plan is vital. Photography shoots take weeks to organise and it's unlikely you'll have the time or resources to reshoot if anything goes wrong, so minimise that risk with plenty of 'Plan B's' on the day.