Doctor of Philosophy (PhD)
About this course
The PhD Programme is part of a portfolio of doctoral programmes within Northumbria University.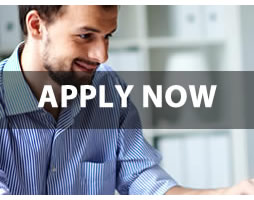 The PhD Programme allows students to undertake an individual programme of research development that will enable original research to doctoral level in their chosen field of study. The Programme is designed to challenge students at the highest level of thought and to advance career opportunities through enhancing academic and professional development.
The programme aims to enable students to:
Develop research skills through a programme of in-depth study, and personal and research development.
Develop expertise in appropriate methods of research and enquiry.
Produce high-quality research outputs which demonstrate critical judgment and original contribution to knowledge.
Produce a research thesis (of approximately 80,000 words).
Students will be expected to pass through milestone targets in each year of study giving clear structure to the PhD programme. For both full and part time programmes, these milestones include Project Approval and Annual Progression.
Northumbria University is a research-rich, business focused, professional university with a global reputation for academic excellence. The University is in the Times Higher Education UK top 50 for research power, based on the results of the Research Excellence Framework.
Click here to find out more about Research at Northumbria.
For the 5 year part-time PhD programme, click here.
Facilities
We've invested £200 million to make sure that our campuses are places where you enjoy spending time. Our modern city campus is designed with you in mind, you'll find everything to give you an outstanding student experience including our world-class Sport Central, award-winning university library, new Trinity Square accommodation and excellent catering facilities.
The Graduate School is at the heart of the university's support network for research students, working closely with the research community across the university to promote high-quality academic and professional standards through the network of the Graduate School Committees and School Research Committees which monitor quality and manage student progression on behalf of the Academic Board. From enrolment to viva, you'll benefit from focused training and development programmes solely reserved for research students. Contents of programmes are designed to support students at all stages of your research degree.
The university is firmly committed to developing the careers of researchers, whether they are pursuing a dedicated research career or carrying out research as part of a wider teaching and research role. The university has made significant investment in research, and we aim to be known for our development of Early Career Researchers.
Northumbria University was awarded the European Commission HR Excellence in Research award in January 2013, rewarding the University's commitment to supporting both research careers and excellent working conditions for researchers.
We have a large number of research groups focused on different subject areas, including, but not limited to;
Applied Chemistry
Disasters
Development & Resilience
Social and Cultural Geographies
Brain Performance and Nutrition Research Centre
Language and Cognition
Microwave Imaging and Antenna
Power and Wind Energy (PaWE)
Creative Writing and Modern & Contemporary Literature
Digital Business and Strategic Innovation
Entrepreneurial Leadership
Please click here to find out more about our research.
Application Deadlines
Application deadlines are as follows:
| | |
| --- | --- |
| INTAKE | DEADLINE |
| October DBA /DBL* | 1 June |
| October entry | 1 July (1st June for the Faculty of Business and Law) |
| March entry | 1 December |
*DBA / DBL is an October intake only. The deadline is 1 June.
Course info
Level of Study Research
Mode of Study 3 years full time
Location Various Locations
City Newcastle
Start October 2020