Civil Engineering MEng (Hons)
UCAS code H201
About this course
2019/20
From the delivery of energy systems and iconic structures to water storage and provision, civil engineers create the large-scale infrastructure that makes our daily lives possible. Our integrated masters degree is designed to create civil engineering graduates who can display professional judgement and in depth knowledge.
Northumbria is ranked 3rd in the sector nationally for the sustained employment of Engineering and Technology graduates five years after graduation. (Longitudinal Education Outcomes (LEO) 2017)
You will leave this course equipped with the knowledge and understanding of classical core engineering principles and the ability to apply your skills creatively and responsibly to resolve real-world engineering problems. Graduates will be able to work towards chartered Engineer status.
Our MEng Civil Engineering degree is influenced by government initiatives, the guidance of our industry partners and relevant professional bodies to ensure our teaching is at the forefront of this sector. The University will be seeking accreditation from the Joint Board of Moderators, which comprises the Institution of Civil Engineers, the Institution of Structural Engineers, the Chartered Institution of Highways and Transportation and the Institute of Highway Engineers in 2019. This ensures that the skills and knowledge taught by our academics are relevant to the workplace and in line with latest developments within the industry.
Throughout your studies you will undertake local field study trips. You will also have the option to undertake a year's paid work placement between your second and fourth year.
100% of students agreed that they recieved sufficient advice and support (Unistats, 2016)
Learn from the best
You'll be taught by tutors who have many years of experience in various aspects of the engineering industry. Their experience, combined with their on-going active research, will provide an excellent foundation for your learning. We boast fantastic links with external organisations and often welcome guest speakers who are experts within this field.
The quality of their research has put Northumbria University among the UK's top 25% of universities for the percentage of research outputs in engineering that are ranked as world-leading or internationally excellent. (Research Excellence Framework 2014.)
Our reputation for quality is reflected by the range and depth of our collaborations with industry partners. We've built up numerous industrial links during the 50+ years that we've been offering engineering courses. These links help ensure high quality placements and collaborative projects.
Northumbria has the advantage of being located in the North East of England, which is a centre of manufacturing and technical innovation. As well as Nissan, the region's #1 company, there is a strong concentration of automotive, engineering, chemicals, construction and manufacturing companies.  
Teaching and Assessment
This course will focus on all core civil engineering subjects including structures, soils, fluid mechanics and design. You will also focus on the technological, financial, ethical, regulatory and managerial problems encountered in civil and structural engineering projects and how to overcome these.
Our teaching methods include lectures, seminars, laboratory sessions, individual and group work, practical surveying sessions and independent learning. You will also participate in field study and external visits, where appropriate. All learning will be supported with additional resources that will be available on our dedicated e-learning platform.
This course is assessed via a range of methods including assignments, exams, technical reports, presentations and project work. 
Learning Environment
Northumbria University boasts outstanding specialist facilities to support you throughout all aspects of your degree, enabling you to gain hands-on experience in areas such as testing, mixing materials, moulding, laser cutting and 3D printing.
Our dedicated civil engineering laboratories are equipped with industry-standard equipment and we are always working to research and secure the latest hardware and software available to ensure that you develop the skills you need.
You will also have access to other facilities such as our well equipped working space, The Hub, which is open 24 hours a day, seven days a week. 
Research-rich Learning
The department of Mechanical and Construction Engineering is a top-35 Engineering research department, with 79% of our outputs ranked world-leading or internationally excellent according to the latest UK wide research assessment exercise (REF2014, UoA15).
This places us in the top quartile for world-leading publications among UK universities in General Engineering.
Research-rich learning is integrated into all areas of your course and many of our teaching team are research-active and contributing to projects that are currently defining the industry.  You will be supported by emerging technologies and world-leading research at every stage of your degree, ensuring you graduate as an innovative and discipline-informed professional engineer.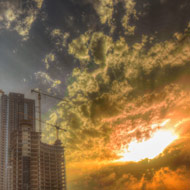 Give your career an edge
Due to a shortage of civil engineers, there has never been a better time to become a civil engineer and this course will provide you with all of the necessary skills and knowledge to progress your future career within the industry.
Undertaking a year-long placement will allow you to develop your CV and gain industry experience that you can build on once you graduate. We also provide employer visits at all stages of your course, allowing you to network and develop your own industry contacts.
Employability skills are embedded in the MEng Civil Engineering course from the start and the knowledge areas, tools, techniques and methods you will use throughout your degree will ensure you leave with all of the skills required to work within civil engineering or a related industry.
The MEng Civil Engineering degree is highly valued by employers as it is designed to meet the requirements of the Joint Board of Moderators for accreditation.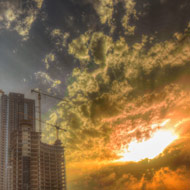 Your Future
Graduate prospects are very strong due to the international shortage of civil engineers. This demand for talent is expected to rise further, as economies across the globe recover, giving civil engineering students a great opportunity to build a rewarding and prosperous career.
Course info
UCAS Code H201
Level of Study Undergraduate
Mode of Study 4 years full-time or 5 years with a placement (sandwich)
Department Mechanical and Construction Engineering
Location Ellison Building, Newcastle City Campus
City Newcastle
Start September 2019