Biomedical Science BSc (Hons)
About this course
2019/20
Would you like to learn how science can be applied in both clinical practice and research to make a real difference to people's lives?
Our part-time BSc Biomedical Science degree is formally accredited by the Institute of Biomedical Science (IBMS). The course will provide you with both general and specialist knowledge in the field of biomedical science, enabling you to understand the fundamental principles of the pathogenesis of disease and strategies for their investigation and treatment.
Towards the end of your studies you will be able to select a module that appeals to your personal interests and allows you to tailor your learning to your own career aspirations.
90% are in employment or further study within six months of graduating (Unistats 2014).
Learn from the best
This course is delivered by research-active staff and visiting NHS practitioners to ensure that all teaching is at the forefront of the industry and relevant to the workplace.
Many of our academics boast memberships and accreditations to professional bodies and organisations, for example the Heath and Care and Professions Council (HCPC) and the Institute of Biomedical science (IBMS).
Several members of our teaching team are also recognised as fellows or senior fellows of the Higher Education Academy for their engagement in excellent teaching and learning practice within the sector.
Our staff are experts in a wide range of individual specialisms across all areas of biomedical science, meaning you can rest assured that you are learning from the best.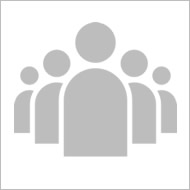 Teaching and Assessment
This course incorporates all areas of biomedical science including cell biology, genetics, biochemistry, anatomy, physiology, immunology, cellular pathology, human metabolism, molecular genetics and disease.
In addition, five individual pathology specialisms will be studied including medical microbiology, clinical biochemistry, haematology and transfusion science, and clinical immunology as well as cellular pathology.
Teaching is delivered via a range of approaches such as lectures, tutorials and seminars. Practical classes also form a fundamental part of this course's delivery, with learning primarily taking place in laboratories or, on some occasions, IT suites. Work placements and volunteering are also encouraged.
Technology enabled learning is embedded throughout this course, with resources such as a virtual learning platform, lecture and learning materials, online reading lists and a mobile app available to further support your studies.
Our staff are committed to your learning and will guide you through every stage of your degree.
Learning Environment
The BSc Biomedical Science course has a strong practical element and throughout your degree you will have access to state-of-the-art laboratory equipment that is in line with NHS standards, boasting equipment such as clinical chemical analysers and tissue culture facilities to name a few.
You will be taught in modern, well-equipped laboratories with leading audio-visual facilities to enhance your learning experience.
Our laboratories and specialised equipment provide you with real-world experiences and learning opportunities directly applicable to your degree subject. This authenticity is evident in all aspects of the course, from lectures through to assessment design. 
The real-world relevance of this course and our facilities is clearly recognised by the formal accreditation of Northumbria University's biomedical science provision, which has been awarded by the Institute of Biomedical Science (IBMS).
Research-rich Learning
Northumbria University is within the top quartile in the UK for its research power in Allied Health Sciences and Nursing, according to the results of the 2014 Research Excellence Framework.
This research is embedded throughout the BSc Biomedical Science course to ensure that the skills you will develop are at the forefront of the industry.
As the course is delivered by visiting NHS practitioners and our own research-active team, we ensure that they integrate their knowledge and experience into all areas of day-to-day teaching.
Towards the end of your studies will be given the unique opportunity to develop new knowledge by participating in research-led learning. This will allow you to utilise all of your skills and knowledge, whilst preparing you for your future career.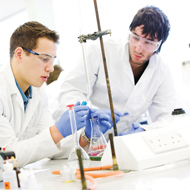 Give your career an edge
Upon graduation you will have an excellent foundation for future study or research, as well as possessing a range of strong transferable skills applicable to biomedical science and many other professions. You will also have developed skills such as critical thinking, group work, negotiation, data handling and numeracy, computing, problem solving, independent learning and communication.
Undertaking this Institute of Biomedical Science accredited degree will further enhance your career prospects, as we are highly respected in the industry due to the regular assessments that are undertaken by the IBMS to ensure our students are suitably trained upon entering the profession.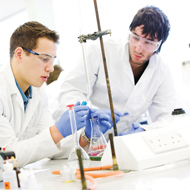 Your Future
The frontier of biomedical science has never been so exciting and full of opportunities to understand disease and to improve global healthcare as it is today. This is evidenced by the most recent Destination of Leavers of Higher Education survey (2013/14) that found that 86% of our graduates were in employment within six months of graduation.
This course will equip you with all of the skills necessary to have an impact on health, diagnosis and the treatment of disease.
Upon graduation you will be prepared to progress into a wide range of specialist roles, which may include work within the pharmaceutical or biotechnology industry or the NHS.
You may also wish to continue with further study or consider careers in teaching, medical journalism or medical law.
Course info
Level of Study Undergraduate
Mode of Study 6 years part-time
1 other options available
Department Applied Sciences
Location Ellison Building, Newcastle City Campus
City Newcastle
Start September 2019