I have worked as a Landscape Architect for over 10 years. For the most part I have enjoyed it, in fact for a while I loved it, but after returning to the North East from London a couple of years ago the nature of the work had changed, where once I was designing interesting inner city urban spaces, there was now little public funding available for such schemes and I found myself designing housing estates and car parks.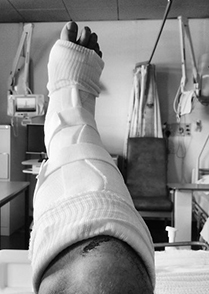 I became totally disengaged with my job to the point it was getting me down. At this point I already had an MA and had invested years and considerable expense into my education. I really wanted a change, to feel inspired again, but didn't want to throw everything I had achieved away.
It all kind of happened by accident (literally) following a nasty cycling accident and breaking my leg (twice) I had to return home for a few months. At this point I was working as a freelance landscape architect and was unable to work.
Feeling Inspired
I was going insane just sitting at home, so I became involved with a cultural heritage regeneration project in my home town of Bishop Auckland, which grew to be one of the biggest cultural heritage regeneration projects in Europe.
Initially it was desk based, but as I recovered I started attending meetings and becoming more involved. I realised I was more inspired by this project than anything I had done in my professional life for years… and I was good at it.
I hadn't done any paid work for a few months since breaking my leg and I hadn't been this poor since I was about 8 years old, so the idea of changing career didn't seem very feasible from a financial perspective, but it got to the point where I just knew in my gut that this was what I should be doing. I felt inspired, my confidence had grown and I could really see myself doing something like this. I decided I was going to go back to university (again) and signed up for the MA Cultural and Creative Industries Management at Northumbria.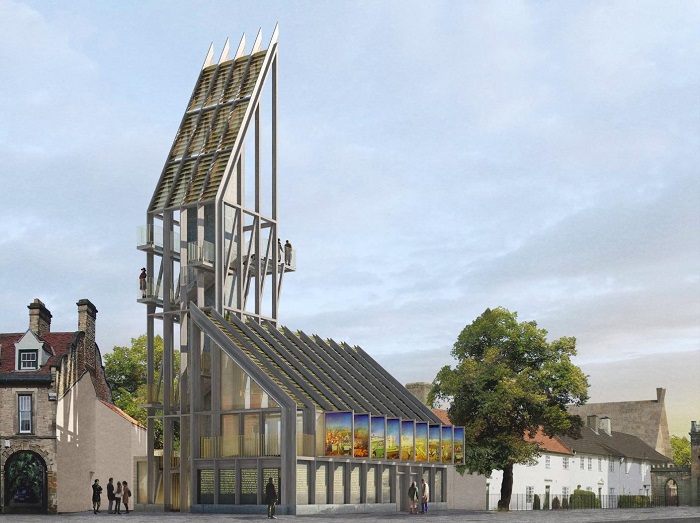 The new 'welcome building' at Bishop Auckland castle, one of several new projects acting as a catalyst for cultural-led regeneration of the town. (image courtesy of The Auckland Project)
It's never too late
I had a lot of anxieties. It felt like starting all over again, never mind the financial anxieties. I researched a lot of courses, but the 'Cultural and Creative Industries Management' course at Northumbria seemed to tick all the boxes, and it wasn't too far from home so I could commute for a year.
I was offered a good job a few days before I was due to start the course and all the doubts and anxieties kicked back in. The practical side of me who needs to pay bills and stuff was telling me to take the job, but my gut was telling me that I'd always regret it, so University it was.
A few weeks into the course all my fears were erased. Not only do I love the course content, but there is a lot of cross-over from my previous career and I realised just how transferable my skills and knowledge were. I hadn't wasted 10 years at all. It's too soon to say where this will lead, but I'm happier than I was, my confidence has increased and I'm looking forward to my future career, whatever that may be. I only wish I had followed my gut and passions sooner.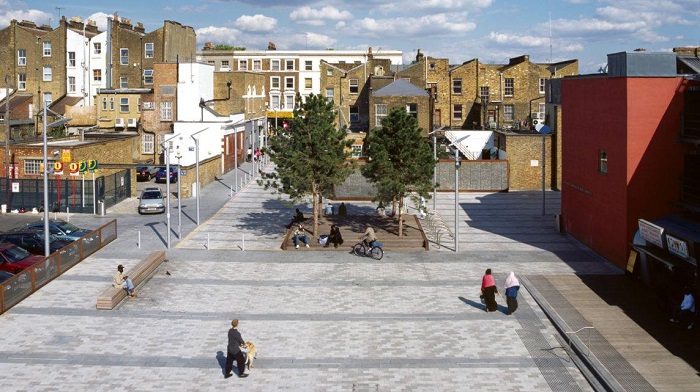 Gillette Square in Hackney
I worked on the design for Gilette Square in Hackney which acted as a catalyst for regeneration in North Hackney and is used for events, markets and entertainment throughout the year. Seeing how successful this space has been as a community focus was one of the reasons I became interested in cultural-led regeneration, and showed how skills from my previous life could help in my new career.
If I have learnt one thing it's, if you are really passionate about something it's never too late to change direction. You aren't starting over, because you will be surprised by just how many of your skills and previous experience are transferable. I'll probably be poorer than I would have been had I continued along my old path, but I'm pretty sure I'll be happier.