We've probably all over indulged over the festive period? I know for sure I have. Let's start the new year right with my handy hints and tips for keeping fit at university.
Northumbria is acclaimed for its sporting facilities, from successful teams to exceptional gym facilities – there really is no excuse not to keep fit while studying at Northumbria.
The fitness centre at sport central is fantastic, boasting cutting-edge equipment throughout and has more than 150 stations, this is the best place to kick start the year in healthiest way possible.
Swimming at sport central is incredible, I personally love it there. It's the perfect way to keep fit and is excellent for cardio. Another feature of sport central that is amazing is the latest addition the sauna and steam room. Perfect to cleanse your body and feel revitalised.
Northumbria offers excellent opportunities to keep fit with a variety of sporting clubs. You can partake in sports you've played for years or even some you've always wanted to play. You can find out about all the clubs at sport central reception, it's a great way to keep fit and meet like minded people.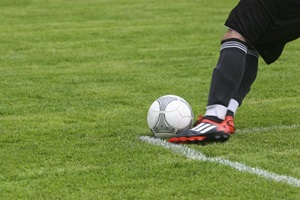 Something that I've loved during my time at Northumbria has been the intramural football leagues. Competitive, challenging and rewarding, its super fun and a great way to get some sporting action into your weekly routine.
Another great way to keep fit is renting out some of the courts at sport central, my favourites have been to play Badminton and Squash, it's excellent and an enjoyable way to socialise with friends while keeping fit!
Another great tip and this is one for the start of the university year in September. Be sure to attend the sports fresher's fair – you can sign up for a variety of sports and try out for some of the best university teams in the country. It's vitally important you do this early to have the best chance of being successful in getting into your desired team.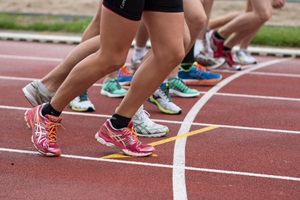 Not to forget that Newcastle plays host to one of the most famous races in the world – The Great North Run. It happens every September, it's a real motivator to get fit an event the whole North East gets behind.
I hope this article has given you some motivation as we enter 2018 – let's kick start the year in style.