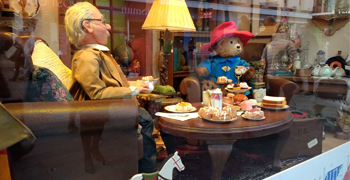 Having never even been to Newcastle before deciding to study at Northumbria, one thing has always had me stumped.
It isn't how a huge football stadium sits in the city centre, it isn't the strong local accent and it also wasn't the book in the library titled "The Soul, as an Uninhibited Mental Activity, is Reduced into Consciousness by Rules of Quantum Physics".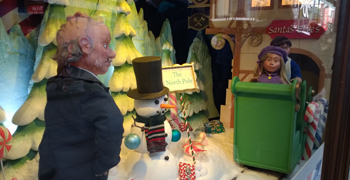 It was the Fenwick Christmas Display in the stores front windows. At first I thought it was the queue for the latest release of Yeezys. Then I realised it was people of all ages waiting to catch a glimpse of this quite stunning display. I walked through the city centre regularly on my breaks from lectures, gathering snacks for the library or just outright treating myself. Throughout December, the queue was always huge.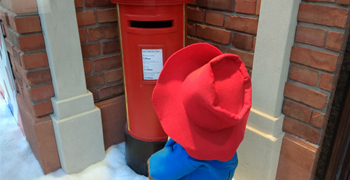 Now I like a bit of mystery and intrigue, but I had to tell you about this display, especially if you're an international student or from outside the North East, because I wish someone would have told me what was going on.
Fenwick have been showcasing various displays for several decades now. The two festive seasons I've been in Newcastle the focus has been Beatrix Potter and Paddington Bear. So in November, on a Friday, be ready every year for a North East festive tradition that is the Fenwick window.