Nursing Science BSc (Hons)
About this course
2019/20
Are you looking for the best way to gain a degree in nursing science that will take you to the next level in providing care to patients? This course allows you, in just one year of full-time study, to turn your existing nursing diploma into an honours degree. People who join the course are usually already registered as nurses, either in the UK or another country.
During the course you will develop knowledge for and from practice. Using the state-of-the-art facilities at our Clinical Skills Centre, you will enhance skills and deepen knowledge within authentically replicated clinical environments. In addition, you will have the opportunity to visit a local hospital and shadow qualified nursing staff. Our curriculum is built around the real needs of the nursing profession and is fully aligned with the requirements of the British Quality Assurance Agency's benchmark statement for nursing.
By the end of the year you will be able to demonstrate an ability to think independently and find answers to complex problems related to nursing. As a graduate and lifelong learner, you'll be ready to pursue those opportunities and specialisms that inspire you.
Learn from the best
Nursing and midwifery at Northumbria has been ranked among the top 20 in the UK for satisfaction with teaching, according to The Guardian University Guide 2016. Our teaching team includes academics whose engagement in the nursing profession is helping to increase patient safety, improve end-of-life care and strengthen quality. This hands-on engagement is combined with cutting-edge research into specialist areas that include diabetes, deaf awareness, and improving communication through methodologies such as Appreciative Inquiry and the Delphi approach. In 2014 a member of the teaching team was awarded the British Medical Association Joan Dawkins research award for her examination of mentoring activities, and another member of the teaching team won the national Mary Seacole Award for an innovative research project about improving healthcare services for ethnic minority populations.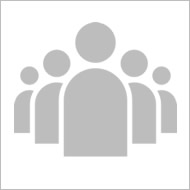 Teaching and Assessment
You will work in small groups with other students from different cultural backgrounds on your course, exploring issues and nursing problems in greater depth, and also providing peer support to each other. You can shape your own learning journey through choosing from a range of assignments, which allows you to follow particular interests and priorities.
In lectures we will present the theoretical content and then in seminars you will explore the practical applications for nursing settings. Complex concepts are revisited in modules throughout the course, enabling a 'spiral' approach to gaining knowledge.
The course attracts people from all over the world, which means you will gain a global perspective to nursing and healthcare. It makes for a lively environment in which you will be challenged to formulate and justify alternative viewpoints.
Learning Environment
Our state-of-the-art Clinical Skills Centre, located at the Coach Lane Campus, replicates many different nursing environments and situations. Our investment in Simulated Mannequins (SimMan and SimBaby) will allow you to practise skills, challenge your learning and develop confidence in your clinical ability – all within a safe environment.
If you are an international student, you will have access to English for Specific Academic Purposes (ESAP) sessions to help you develop your language, writing and study skills. These sessions will run alongside the course in the first semester.
Technology Enhanced Learning is embedded throughout the course. The most important lecture content is recorded so that you can listen again for clarity or revision purposes, or to support comprehension of English language.
Research-rich Learning
During the research module you will address research methodology and how to critically evaluate the quality of research. You will then re-visit these topics in each module as you explore the evidence base for subjects and assessments.
The research interests of tutors will inform teaching and help ensure that what you learn is fully relevant and up-to-date. For example, Northumbria researches student nurses' experiences of studying, which generates insights that help reinforce the quality of our course. The quality of Northumbria's research is indicated by our top quartile ranking in the UK for research power in Allied Health Sciences and Nursing.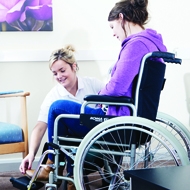 Give your career an edge
Throughout the course we emphasise the development of your communication skills, which will have value in every workplace. We will give you feedback and specifically assess your ability to craft and present a persuasive argument to others.
We will also provide you with a personal Guidance Tutor who will help you reflect on, and monitor, your own learning journey. The tutor will work with you in creating an action plan for areas that you feel are important to your studies and future career. Our Careers and Employment Service will also support you with CV advice, interview preparation and portfolio development.

Your Future
Throughout the course you will develop attributes of critical reflection and self-learning that will prepare you for whatever specialisms, and whatever future, you choose. As the nature of nursing and healthcare continues to evolve, your transferable skills will help you thrive.
A degree qualification is widely seen as an essential passport to more advanced clinical, research, education and management roles. As you progress in your career, you will increasingly take responsibility for the care that is provided to patients.
If you wish, you will be able to continue your studies to Masters level. The content of this BSc (Hons) Nursing supports and underpins what you would experience within MSc Nursing and MSc Nursing (Leadership) which are two leading courses for international students studying at Northumbria University.
Course info
Level of Study Undergraduate
Mode of Study 1 year full-time
Department Nursing, Midwifery & Health
Location Coach Lane Campus
City Newcastle
Start September 2019