Electrical and Electronic Engineering MEng (Hons)
UCAS code H602
About this course
2019/20
Would you like to develop the technical, analytical and practical skills required to become an electrical and electronic engineer, with the option of progressing to full Chartered Engineer status?
An electrical and electronic engineer has the ability and knowledge to use principles of science and mathematics to create new products that enhance and improve quality of life across the world. This integrated master's course will give you an extra edge in today's competitive job market.
Northumbria is ranked 3rd in the sector nationally for the sustained employment of Engineering and Technology graduates five years after graduation. (Longitudinal Education Outcomes (LEO) 2017)
The MEng Electrical and Electronic Engineering course will allow you to explore this subject in greater depth, with a specialised final year that leads to a master of engineering qualification.
Thanks to the recovering economy and advancements in technology, graduates are in high demand globally meaning there has never been a better time to enter the industry.
97% of students are satisfied overall with the their course and 100% of students say that staff are good at explaining things (National Student Survey, 2016)

Accredited by the Institution of Engineering and Technology (IET) on behalf of the Engineering Council as meeting the requirements for Further Learning for registration as a Chartered Engineer. Candidates must hold a CEng accredited BEng/BSc (Hons) undergraduate first degree to comply with full CEng registration requirements.
Learn from the best
Northumbria University is a pioneer in renewable energy technology and your course will be taught by our specialist team of academics who integrate their uniquely informed industry-leading research into all areas of their teaching.
Our staff specialise in a broad range of subject areas, from computer programming to wireless communication systems. Being able to tailor your module options in your course will allow you to closely align yourself with academics in with key specialisms, allowing you to learn from the industry-leaders of your field.
All of our teaching team will be on-hand throughout every step of your degree, providing guidance and support to ensure you graduate confident and ready to enter into employment or further study.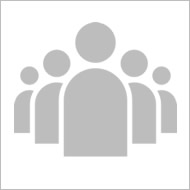 Teaching and Assessment
This course will teach you about all aspects of electrical and electronic engineering, with a focus on engineering mathematics, programming and practical skills as well as the fundamentals of electrical, electronics and energy systems.
You will be given an in-depth understanding of this subject before spending your final year broadening your knowledge of mathematics and management, in addition to deepening your knowledge in your chosen discipline.
Learning is delivered via a range of methods such as lectures, seminars and laboratory-based sessions. Assessments are primarily undertaken in the form of exams, in addition to assignments or laboratory work.
Thanks to our accreditation with the Institution of Engineering and Technology (IET), this course's content has been cohesively designed to satisfy the expectation of this industry and fully meet the academic requirements for Chartered Engineer status.  
Learning Environment
Throughout the duration of your degree you will have access to Northumbria University's leading facilities.
You will also be able to utilise our state-of-the-art Electrical and Electronics Lab, where you can gain practical experience of high-spec signal generators and dedicated measurement equipment. You will also gain experience of using the National Instruments Educational Laboratory Virtual Instrumentation Suite (NI ELVIS) to measure and control signal voltages.
All of your course's supporting documentation will be available on our e-Learning Portal, Blackboard, which is accessible at all times. This enables you to support your own learning and self-development. 
Research-rich Learning
At Northumbria your learning will be enhanced through the contact with research-active Electrical and Electronic staff as well as our strong research groups throughout the modules and research projects. This MEng Electrical and Electronic Engineering course has been constructed based on their subject knowledge and the original research they have undertaken at both national and international levels. This learning contributes to an outstanding student experience, whilst supporting research and underpinning successful partnerships and collaborative working with external organisations. You will associate to a research group to learn and accelerate your research skills. The expertise will include, but not limited to:
Power system and renewable energy
Mobile communications
Optical communications
Embedded system
Analogue and digital circuit design
Sensor system
Electrical and Electronics research power at Northumbria is highly ranked in the last UK Research Excellence Framework 2014.
Give your career an edge
This course will equip you with all of the skills, knowledge and practical experience to progress your future career.
You will leave with a strong understanding of electrical and electronic engineering, alongside the technical, analytical and practical skills required to work within this industry.
Employability skills are embedded throughout all areas of this degree, with a key emphasis on communicating ideas cohesively in oral and written formats, IT skills, time management, problem solving and independent learning.
The MEng Electrical and Electronic degree is highly valued by employers thanks to our accreditation with the Institution of Engineering and Technology (IET).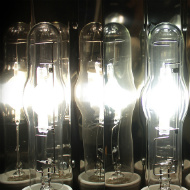 Your Future
This course will prepare you for employment across a range of sectors thanks to the broad range of subjects studied.
Previous graduates have gone on to work for companies such as Intel, Motorola, Siemens and Triumph.
This course's accreditation with the Institution of Engineering and Technology (IET) will enable to you meet the academic requirement for registration as an Incorporated Engineer, in addition to ensuring you have completed your first step on the path to becoming a Chartered Engineer, an accreditation that will give you access to additional global job opportunities. 
Course info
UCAS Code H602
Level of Study Undergraduate
Mode of Study 4 years full-time or 5 years with a placement (sandwich)/study abroad
Department Mathematics, Physics and Electrical Engineering
Location Ellison Building, Newcastle City Campus
City Newcastle
Start September 2019